Rosh Hashanah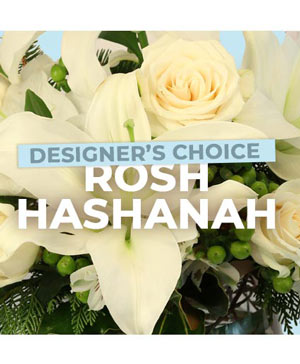 Rosh Hashanah Flowers
Designer's Choice
Flowers are the perfect way to say 'Happy Rosh Hashanah!' Our expert designers will craft a gorgeous bouquet that embodies the joy of the holiday. Perfect for any festivity, these flowers will bring joy to all who see them. Order some flowers for your Rosh Hashanah celebrations today!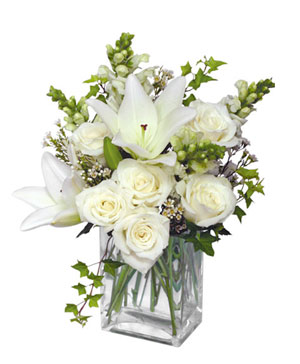 Wonderful White
Bouquet of Flowers
Say Thank You... I'm Sorry... or Thinking of You... with flowers from Willow Branch Florist of Riverside. Send one of these uplifting bouquets, along with your best wishes for a day that is happy and sweet. Order flowers online 24/7 or call our local Riverside Flower Shop and place a direct order if you prefer.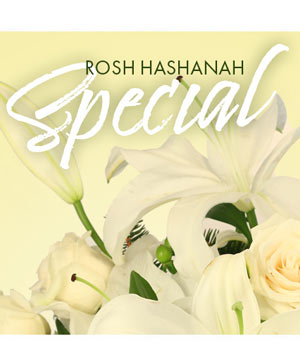 Rosh Hashanah Special
Designer's Choice
Rosh Hashanah is here and it's time to celebrate! These flowers are full of joy and beauty, making them the perfect addition to any Rosh Hashanah festivity. They'll bring happiness and cheer to everyone who sees them. Send some flowers to your loved ones today!
Rosh Hashanah is the Jewish new year and a time of celebration. What better way to celebrate than with beautiful fresh flowers! It is the first of the Jewish high holy days or ("Days of Awe") which usually occur in the early autumn of the Northern Hemisphere. Rosh Hashanah is a two-day celebration, which begins on the first day of Tisheri. The day is believed to be the anniversary of the creation of Adam and Eve, the first man and woman, and their first actions toward the realization of humanity's role in God's world. Order flowers online or call our local Riverside Flower shop to speak to a professional florist who can assist you with the perfect flower arrangement for Rosh Hashanah or any other holiday! Willow Branch Florist of Riverside is your local Riverside florist with flowers, flowers and more flowers! All of our flowers are arranged by professional florists in Riverside that are hand delivered right to the door in Riverside ca.